Mission Statement
The K.M.C. Cycling Club is a diverse group of people from across the Kaiserslautern Military Community (KMC) brought together by a common interest in cycling and cycling advocacy. Whether through racing, group rides, community involvement or social events centered on cycling, K.M.C. Cycling's primary purpose is to further the sport of cycling in the KMC, and provide a valuable cycling outlet to its members. We are a not-for-profit organization that values diversity, friendship and, above all, a good ride.
May 2019
| Sun | Mon | Tue | Wed | Thu | Fri | Sat |
| --- | --- | --- | --- | --- | --- | --- |
| | | | 1 | 2 | 3 | 4 |
| 5 | 6 | 7 | 8 | 9 | 10 | 11 |
| 12 | 13 | 14 | 15 | 16 | 17 | 18 |
| 19 | 20 | 21 | 22 | 23 | 24 | 25 |
| 26 | 27 | 28 | 29 | 30 | 31 | |
Calendar

Like Us

Meeting Minutes will be posted here beginning with February 2013. Eventually, this may be moved to the KMC Cycling main site.

eurotrash

Officer





Posts

: 786


Join date

: 2010-11-28


Age

: 42


Location

: Granny Gear (ಠ益ಠ)



KMC Cycling Meeting Minutes
Monday, 18 January 2013
Barbarossa Bakery Café, Hohenecken
Seven members present, begin 10:15

1.) Treasury Report: Must resolve or lose PO status- Deputy Treasurer needs access to bank account to back up Treasurer, remove inactive members from bank account privileges.

2.) Events:
a. Bike Rodeo: Tentatively 08 Jan (alt 04 May). Sponsor options are being looked into. It's looking to be a good event this year.
b. USAREUR Race Series: Potential conflicts in August (SiS, Black Forest Marathon, Pfalzerwald). Suggestion to contact Phatty about running a couple laps on the SiS course on Saturday morning before SiS. Offering fundraising, charity, or help to SiS crew? Follow up: Chad contact Steve Selvi, Steve L. contact Phatty, Bobby work your connections, Chad contact Jim S. and Schopp.

3.) Club Expansion/Outreach
a. Road rides must happen! Leaving from RAB Gym in an A-group/B-group ride on a regular route. Suggest Mon/Wed evening to stagger with MTB group rides. This is a significant gap in club offerings, and could really help bolster membership.
b. Outdoor Rec and KMCC Info Booth: Design and post a trifold brochure and legal letter poster at these visible locations.
c. MWR: Volunteer for a marathon/CTF with Outdoor Rec?

4.) More gear: Halo headbands/skull caps with club logos- Bobby has price quotes in the range of $10-12 each for custom multicolor Halos with a minimum order of 50. Many are willing to buy several, and they may make a good issue-item to members paying annual dues. John will post a poll on the website to gauge interest.

5.) Facebook site access: Jim S. currently holds the keys. It was agreed to cut administrator access to club officers only. Administrators should post as self for traffic visibility. Using the admin account to post random stuff from multiple people under a single username does not reflect the actual amount of club involvement to outside observers. Only post official notices as admin, and post all other info as yourself- make it look good! Also, create rides as events using Facebook tools when posting. This will generate messages to all who like the club page that an event is going to occur.

6.) Dues: Deep discussion about charging club dues. It was put forward that dues are a form of self-sponsorship, which would eliminate sponsor issues we all are aware of. The questions of how much annually, and what benefits members will receive from paying dues were discussed. The use of funds for posters/tri-folds or an end-of-season party were proposed. It was noted that dues may be a requirement for a PO. A motion to vote was brought forward: Dues shall be $20/FY, due by October each year, payable directly to the Treasurer/Deputy Treasurer. Vote passed unanimously with 7 yeas, 0 nays.

Meeting adjourned at 11:15.


eurotrash

Officer





Posts

: 786


Join date

: 2010-11-28


Age

: 42


Location

: Granny Gear (ಠ益ಠ)



Kaiserslautern Military Community Cycling Club

MEETING MINUTES

Membership Meeting
Date: 17 Mar 2013
Meeting called to order @: 10:00
Meeting Place: Blarney Stone

Attendees: Chad Hendrickson(President), Robert Steele

Items Discussed:

-Ordering a banner for club events: Bobby is researching it and will post on forum.
-Need to get the bank account squared away: Will contact Greg(treasurer) regarding the status.
-Race promotion is likely too taxing for the club, and we have not been included in the US Forces Europe Series for 2013. Better luck next year.

Next meeting is scheduled for April 2013, with specific time/date TBD.

Meeting adjourned at 11:00.

_________________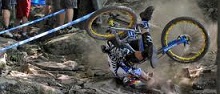 eurotrash

Officer





Posts

: 786


Join date

: 2010-11-28


Age

: 42


Location

: Granny Gear (ಠ益ಠ)



KMC Cycling Meeting Minutes, 23 APR 13
Burgshaenke, Landstuhl
Call to Order, 7:50pm
11 Members present

Old Business:
-Trifold poster: Printing should be accessible, so go-ahead with design submissions. Action: Eurotrash
-Club expansion: Continue to use FB and forum for posting events and rides. Reminder to post as self in FB club page for traffic and visibility.
- Treasurer: Jonesy still working on account access. No changes to report. Treasury is still on track.
-Halo headbands: If still interested, open a thread on the forum. Action: AirborneS2000
-Dues: Reminder that dues are USD 20/FY. Treasurer will create Google docs spreadsheet for tracking.
-Outreach officer election: Voted 11/0 to instate Bobby S. (AirborneS2000) vice Mike L's position. Congratulations Bobby!
New Business:
-Welcome three new members!
-Rodeo cancelled. Other events considered, but race promotion has been put off due to lack of local support. Perhaps this fall. Continue to bring ideas to the table.
-Clothing order: By next meeting, expect the Voler store to be open for a 2-week window to re-order any club kit. Still need to meet like items minimum. Post in the forum.
-Club banner: AirborneS2000 has taken the initiative to put together a new banner. Update the forum thread. Action: AirborneS2000
-Events: Gäsbock 13 is coming! Also, USAREUR MTB Race Series will feature 4 races this year. Carpooling interest discussed, open a forum thread for tracking. Action: VeloDoc
-Contact cards: AirborneS2000 has found a source for cheap business cards to distribute with club info on them.
Open discussion: Discussed upcoming events, for sale items, and how Luke's heart isn't going to explode.
Adjourned 8:25pm

_________________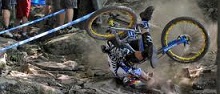 eurotrash

Officer





Posts

: 786


Join date

: 2010-11-28


Age

: 42


Location

: Granny Gear (ಠ益ಠ)



No formal meeting occurred in May.
_________________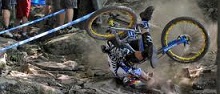 eurotrash

Officer





Posts

: 786


Join date

: 2010-11-28


Age

: 42


Location

: Granny Gear (ಠ益ಠ)



KMC Cycling Meeting Minutes
Tuesday, 18 June 2013
Burgschaenke Restaurant, Landstuhl
Eight members present, begin 19:30
Meeting directed by Chad Hendrickson, President
A majority of the officers were not present, so no official votes were called during the meeting.

1.) Treasury Report: Greg Jones, Treasurer: New bank account at Community Bank has been established. Greg has also established a PayPal account, which is associated with the bank account. Dues, previously established at $20.00 per year, may be payed to the PayPal account. We discussed how to hold members responsible for paying the dues. It was proposed that only members in good standing would be allowed to vote, and possibly to order team clothing. The topic was tabled until the next meeting, where we hope to have a majority of the officers.

2.) Team Banner and business cards: Bobby (Outreach Coordinator) was responsible for these projects, but not present, so these were not discussed further.

3.) Summer social event: Chad proposed that we set a date for a summer event. Sites were discussed. We previously had a "Meet and Greet" at the Gelterswoog, and it was agreed upon that this site offers opportunity for good mountain biking, as well as road riding, is in a central location, and has adequate parking and space for eating, etc. Dates were discussed, and although the 4th of July weekend was suggested, the 20th of July was tentatively set because members may be out of town for the Fourth of July 4-day. More to come on plans.

4. SIS: This is always one of the big summer events for the club. It will be held over the Aug 2,3,4 weekend. Mark will be the main POC for site set-up. He would like to have all team items to him by NLT the evening of Wednesday 31 July. He plans to go to the site on Thursday morning to get a good spot and set up. Please PM him(Zenkem) to set up any exchanges. Steve (thedude76) is the POC for entry, etc, so PM him with questions.

5. Open forum: No other significant business.

Meeting adjourned at 2030.
_________________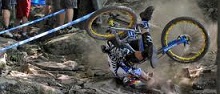 eurotrash

Officer





Posts

: 786


Join date

: 2010-11-28


Age

: 42


Location

: Granny Gear (ಠ益ಠ)




---
Permissions in this forum:
You
cannot
reply to topics in this forum